The victory podium after the end of each race is a familiar image of Formula One, but not in the 2020 season.
The Board of F1 Federation has just announced the ceremony standing on the winning platform (podium) to celebrate the success of the top 3 riders often found in tournaments will be discontinued this season. Mr. Ross Brawn said this is the necessary solution in COVId-19 season.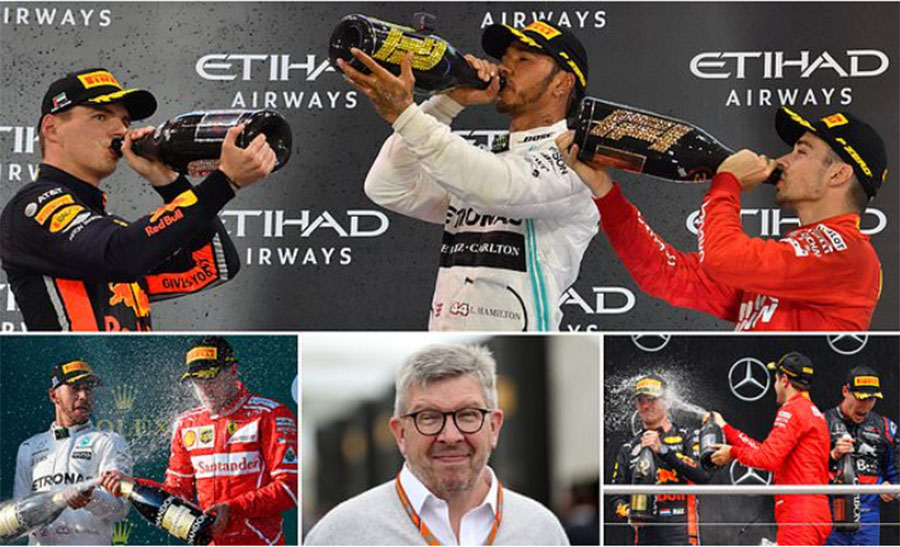 The F1 competition season will begin next month in Australia, July 5. Here, the Organizing Committee applied many measures to prevent the spread of COVID-19. Therefore the familiar act of giving champagne to the three riders to go to the top to open the celebration was abandoned.
The first 8 races will take place between empty stands. At the same time, the areas reserved for each team are closely monitored to prevent infection. 
Members of each team are also tested for COVID-19 regularly and must ensure they adhere to social spacing guidelines.
Regarding the cancellation of podium, the Organizing Committee is expected to use another method: " There is an opinion that cars will be lined up along the track and riders will stand in front of the car.
We can't give titles when no one is in close contact, but we will find a way. We even plan to give the title on TV".
The Board of F1 Federation admits that these limitations may extend to unknown, but it is definitely the end of this year.
Besides, they also hope to organize the 2020 season with 15-18 races, although there have been more Grand Prixs in Azerbaijan, Singapore and Japan canceled last weekend. The Grand Prix in Sao Paulo is also under threat due to the COVID-19 epidemic situation in Brazil.